We help busy parents and professionals optimize their life through intelligent, fun training and compassionate coaching.
the benefits of joining bomb…
As one member put it, "The coaches care and it shows. They pay attention and check-in constantly. A gym that feels as comfortable as home."
Getting fit will optimize other areas of your life. From becoming a better role model to your kids, to more energy at work, you will inspire people and dare we whisper - have more sexy time.
Our members are awesome, caring humans. No egos, no whiners, just a supportive community that you'll want to keep coming back to.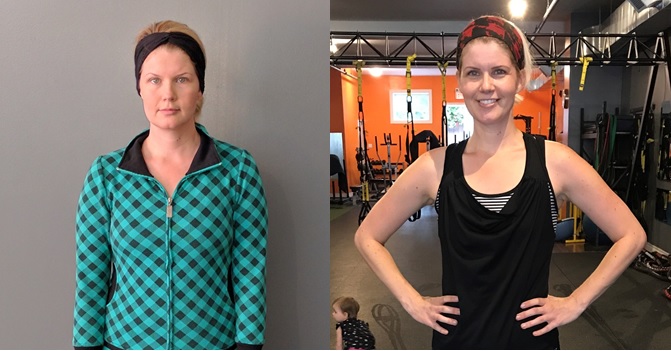 Janine, a mom of two toddlers, lost 25lbs.
"I've tried many crazy diets in the past and this one seemed easy in comparison."
Mom-of-two Louise is down 25lbs.
"I think I've joined a cult; in a good way!"
Faye's down 55lbs at 70 years old.
"I've never felt better. Now where's that toy boy?!"
Get access to over 100 classes per week at three east end locations and train with the nicest people you'll ever meet.
Enjoy working out to your own individualized program in a small group of 1-4 people led by a superstar coach.
Train at a time that suits you with a customized program tailored to your specific needs.
From child minding to the Fit Kids program, to Junior Lifters, to Summer Camps and PA Days, we have something for all kids aged 4-11.